Shadow Work Readings With Empress Shay
Get on Shalana's Calendar by scheduling below!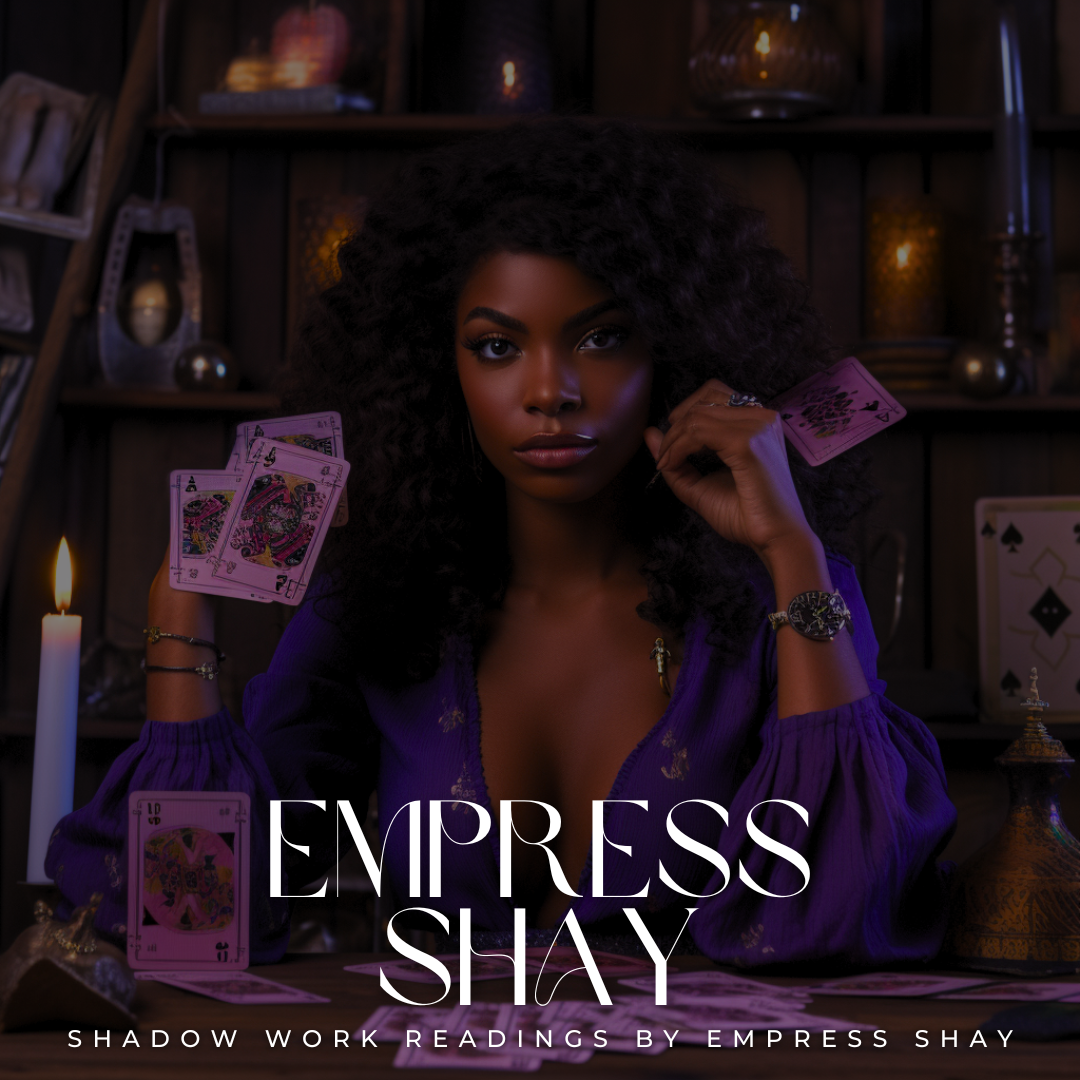 About Empress Shay
I am a dedicated practitioner of various forms of spirituality, with a focus on African spirituality. As a wife and a proud mother of three beautiful children, I embrace my role as a nurturing caregiver. Hailing from the sunny shores of Southern California, I am committed to lifelong mastery of my spiritual gifts, utilizing my psychic abilities, mediumship, and prophecy to guide others on their path towards alignment and healing. As I continue to evolve and expand, my mission is to empower others to embark on their own journeys of growth and self-discovery, particularly focusing on advocating for melanated individuals, especially women.